Sometimes on early morning swims I have the pool to myself for a while. It doesn't get much better than that ("or does it?").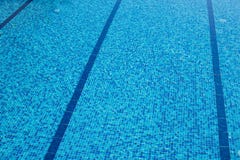 As I swim, I think of Bach, and Daoist ritual [unbeatable Pseuds' Corner entry—Ed.] Some aspects of swimming may intermittently involve the brain—like in crawl, concentrating on getting the hand shape right as it enters the water, pushes forwards, and starts to pull back; aligning the pull-back of the arm with the body, and so on.
In Daoist ritual, far from the cerebral, conceptual, philosophical, or spiritual learning of texts, physical memory plays a major role—motor movement, muscle- and (for sheng, guanzi, cymbals) finger-memory, the body; internalizing through ritual practice, experience, starting from young, like boys in any hereditary folk tradition such as the Li family Daoists.
Learning violin pieces is more of a private affair. Apart from physical practice, I've always internalized them silently too—while walking, dozing, swimming, and so on. Even away from the instrument, it's a physical exercise: my fingers are always moving—like those of guanzi oboe players in north China. This has always accounted for quite a lot of "practice"—for me, anyway. I didn't get where I am today.
But so much learning consists of simple repetition. I note that in French and Italian the word for rehearsal is répétition/repetizione (for more, see note here). So while swimming I engage the mind for a while and then empty it to let my body take over.