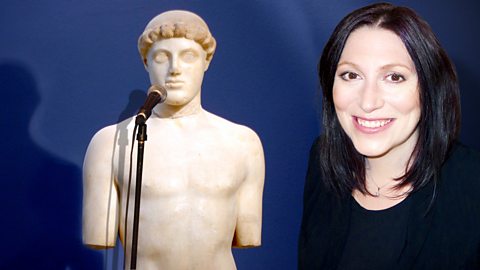 Since I write a lot about performance, as well as fluency and disfluency, I've been thinking about public speaking.
Having endured innumerable dry lectures over the years, I've only belatedly got used to giving talks myself—while they're rather informal in style, in delivery my stammer still limits the ease with which people can listen. Introducing the Li family Daoists on tour, at least, I rise to the occasion. True, for me to discuss public speaking is like an old celibate man in a frock offering women advice on family planning. Oh, hang on…
That aside may lead us on to the astounding Michael Curry:
A tradition of oratory inherited by Michelle Obama, indeed. And now we have the presentations of Alexandria Ocasio-Cortez, both forensic and impassioned—there's already a wealth of moving speeches to choose from, like this:
And DO listen to the amazing speech of Amanda Gorman at the 2021 Inauguration—not just the text, but her passionate delivery and expressive hands:
But it's not just a question of performance style and personal charisma, it's also the quality of the voice itself. Timbre remains one the least well defined aspects of vocal music, but it's also crucial to how successfully the speaking voice communicates.
So I've become very aware of various delightful engaging media voices. Women, gifted with empathy, clearly have an advantage. You can compile your own lists, but I think of the informative and funny Natalie Haynes (… Stands up for the classics, and a wonderful edition of Private Passions), the irresistible Sharon Horgan—and Brian Cox, born with a sweet smile while digestibly divulging arcane mysteries. And having praised Keith Richards and his passion for the open-string tuning, here he is, imparting his experience seriously in between conspiratorial chuckles:
A most engaging presenter (and now a brilliant dancer on Strictly!) is Stacey Dooley, who has all the virtues of rapport that fieldworkers need.
But for me the all-time most inspiring voice is that of Mariella Frostrup—wise, sensuous, and intimate:
Anyway, neither style nor timbre seems to be on the agenda of academics reluctantly obliged to communicate. Just as in fusty WAM, text often seems to outrank act. And the more obscure your subject, the harder you need to work at communicating. We could all learn a lot from standup comedians, honing their delivery to perfection for maximum effect. But that's a different thing: here I'm thinking mainly of the natural quality of the voice.
From the sublime to the ridiculous: I was speechless (sic) to hear Boris the Bumbling Buffoon described on Radio 4 as a "great orator" (cf. this article). And to end on a somewhat different timbre:
Of course, ways of communicating are always determined by social milieu—but With All Due Respect, I think I'll stick with Mariella and Keef.