"Concerts" are a niche activity within the broad spectrum of music-making in human societies. Generally I find them a necessary evil, but with the festival of the Proms getting under way today (daily for the next two months), as usual I'm all agog (yes, a Complete Gog) for my favourite concert series.
Critical of concert halls too, I'm more than happy to settle for the Victorian setting of the Albert Hall—round buildings have a distinctive ambience, and the unique receptive atmosphere of the series is largely attributable to the Prommers in the Arena, their rapt silence encircled by the seated audience.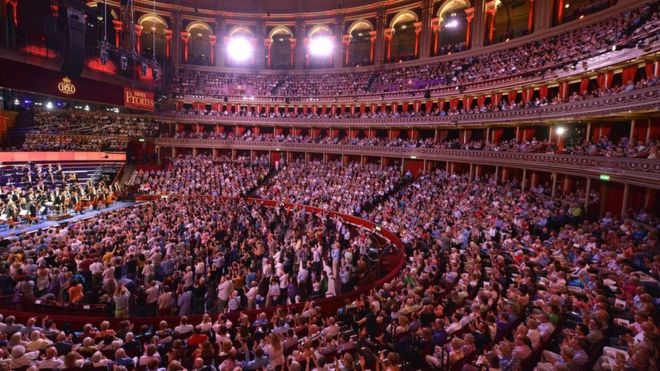 If you think my blog is mired between populism and elitism, then get this—WAM for Yoof:
http://www.bbc.co.uk/programmes/p01mv2zh
That's F hashtag minor, not A flat miner, you note. Cf. Korngold at the Proms.